Building on nearly 2 decades of proven field performance, RSI's signature W-Beam terminal is MASH TL-3 and TL-2 compliant!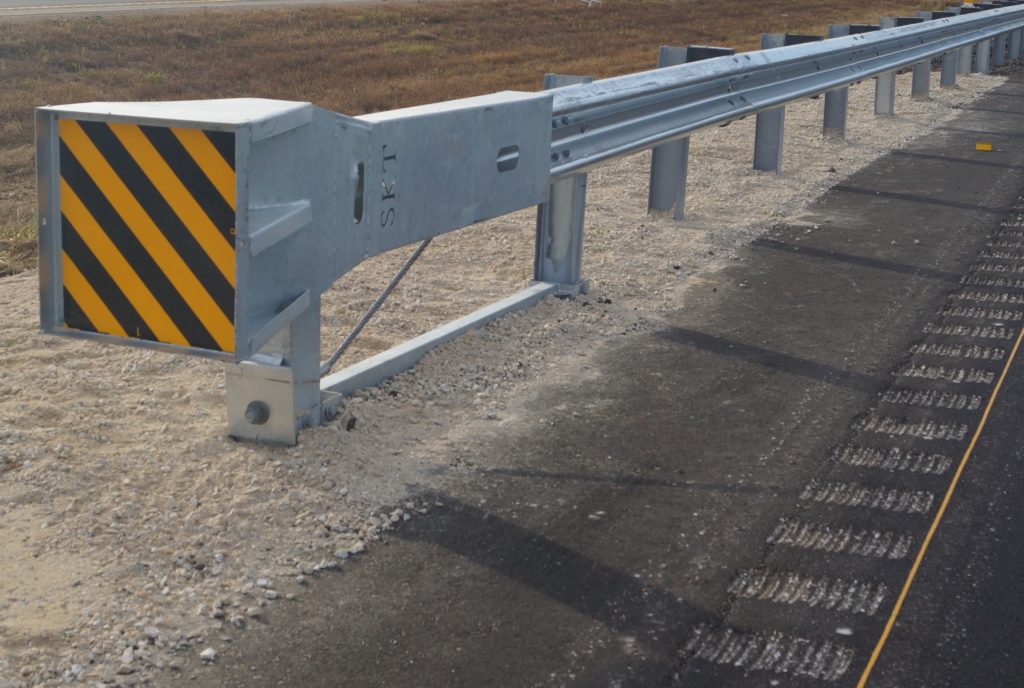 NEW! MSKT online interactive installation and
inspection training is now available. Click here.

How the MSKT Functions
RSI's MSKT (MASH-compliant Sequential Kinking Terminal) is an energy-absorbing tangent terminal that is MASH TL-3 compliant.
The MSKT is 50′-0″ long and has 8 posts spaced at 6′-3″ centers. During head-on impacts, the MSKT head slides over the W-beam guardrail. The rail is sequentially kinked as it moves through the impact head. The kinked guardrail exits the head and the vehicle is brought to a controlled stop.
This is the same technology that has proven to be very effective with excellent field performance seen in the NCHRP 350 SKT. When impacted along the side within the length-of-need, the MSKT functions like guardrail. The errant vehicle is contained and redirected.
Benefits and Features
MASH TL-3 and TL-2 compliant
Uses the same proven sequential kinking technology used in the NCHRP 350 SKT.
Allowable rail heights of 30″ to 32″
Length of Need point still at post #3 (12′ 6″ downstream)
Still has all posts spaced at 6′ 3″ centers
Designers have the same footprint to work with as the NCHRP 350 SKT
Contractors have the same ease of installation to work with
DOT maintenance crews have the same familiar parts to work with