Road Systems, Inc. is proud to announce the MBEAT — the only MASH 2016-compliant Box Beam Terminal in the market!
The MBEAT builds upon the success of the NCHRP 350 BEAT, which has thousands of installations, and uses the same field-proven technology as its predecessor.
The MBEAT (MASH BEAT) is a roadside energy-absorbing terminal used to protect the ends of 6″ x 6″ roadside box beam barriers that have been designed and tested under MASH criteria. It is supported by two steel breakaway end posts connected by a strut and standard 3″ x 5.7# I-beam weak posts. The MBEAT is approximately 15 feet long and has a rail height of 2′-4″. The additional energy-absorbing capacity is achieved as the impact head activates the standard downstream box beam sections.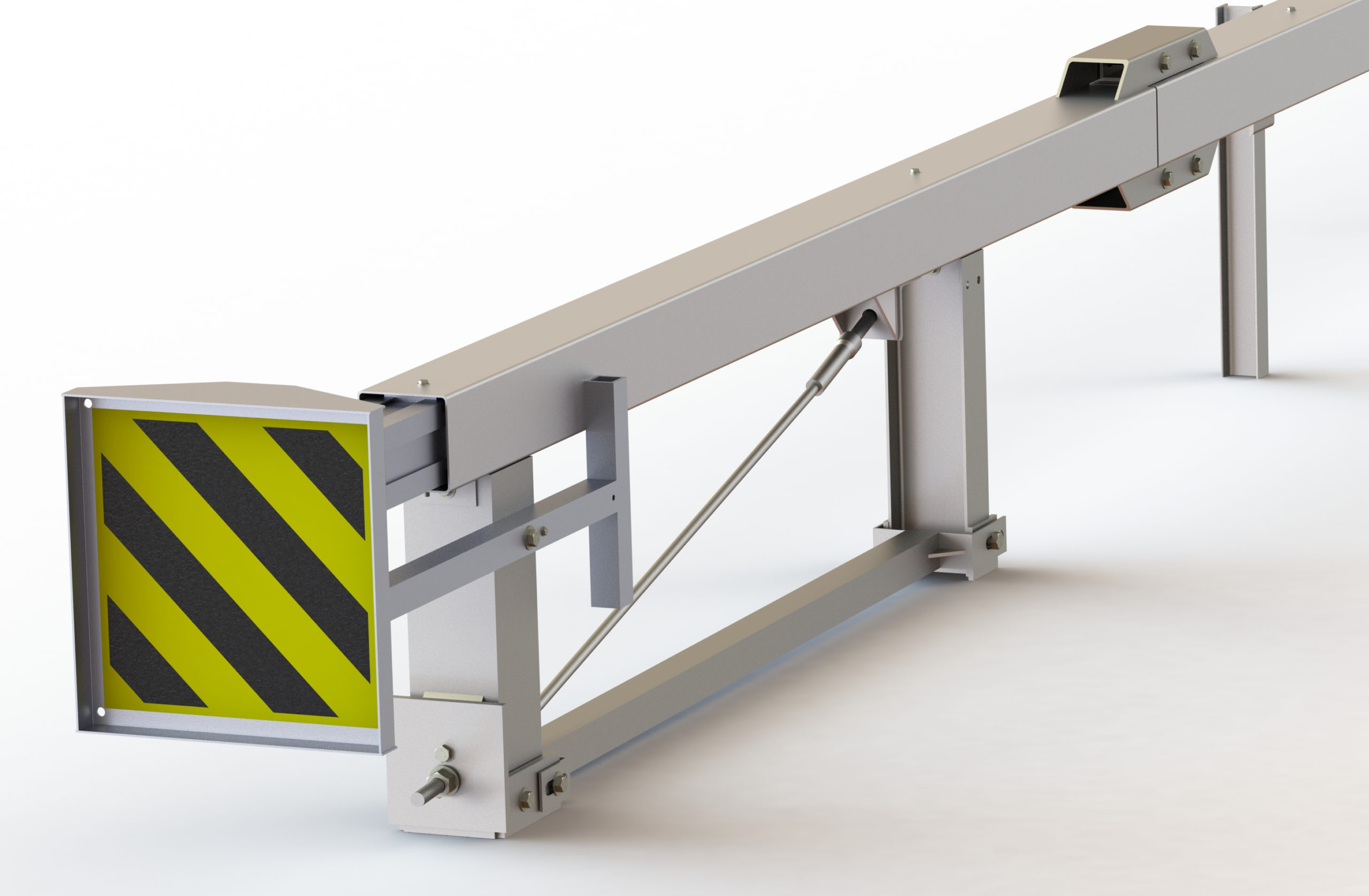 How the MBEAT Works
The MBEAT is a cable-anchored system. When impacted on the traffic side within the length of need and within design limits, the MBEAT contains and redirects the errant vehicle.
During end-on impacts, the vehicle forces the mandrel portion of the MBEAT impact head into the end of the box beam section, causing the tube to burst. The four walls of the tube are then peeled back. The end tube wall thickness is 1/8″, which is thinner than the 3/16″ downstream box beam. This decelerates the errant vehicle and brings it to a controlled stop.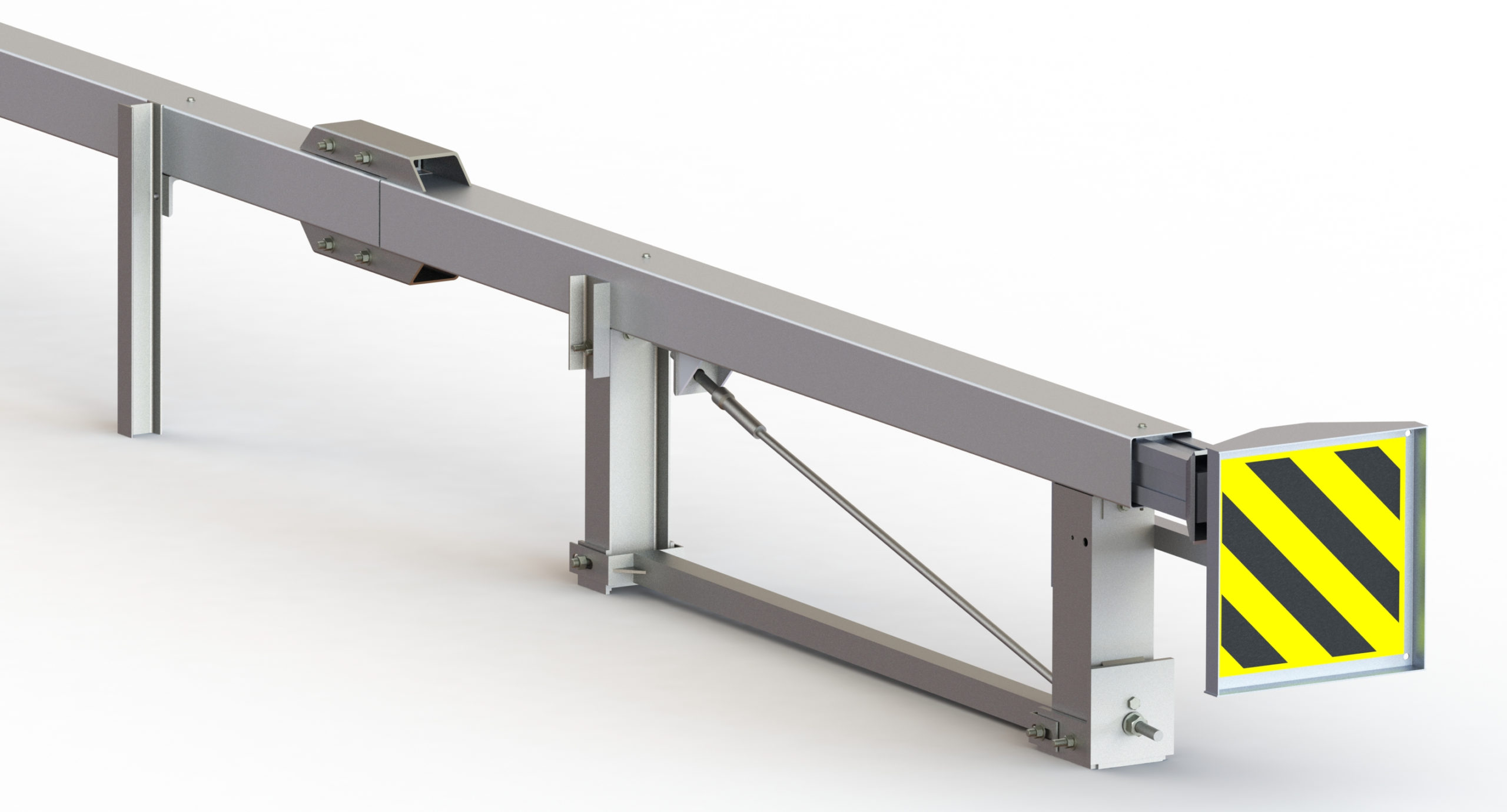 MBEAT Features
Some parts are interchangeable with NCHRP 350 BEAT, including the same impact head.
Some parts are interchangeable with MASH MFLEAT, including the anchor system (lower post #1 & #2, ground strut, MASH bearing plate).
Uses components common to standard box beam barriers.
Uses generic box beam and box beam posts at locations 3 and beyond.
Uses a 9′-10″ end tube that is 1/8″ thick; requires an additional 18-ft section of standard box beam.
Two steel Hinged Posts (#1 & #2).
Same ease of installation as the BEAT system. Easy to maintain and repair.
BLON at post #3.