MASH 2016-compliant Flared Terminal from RSI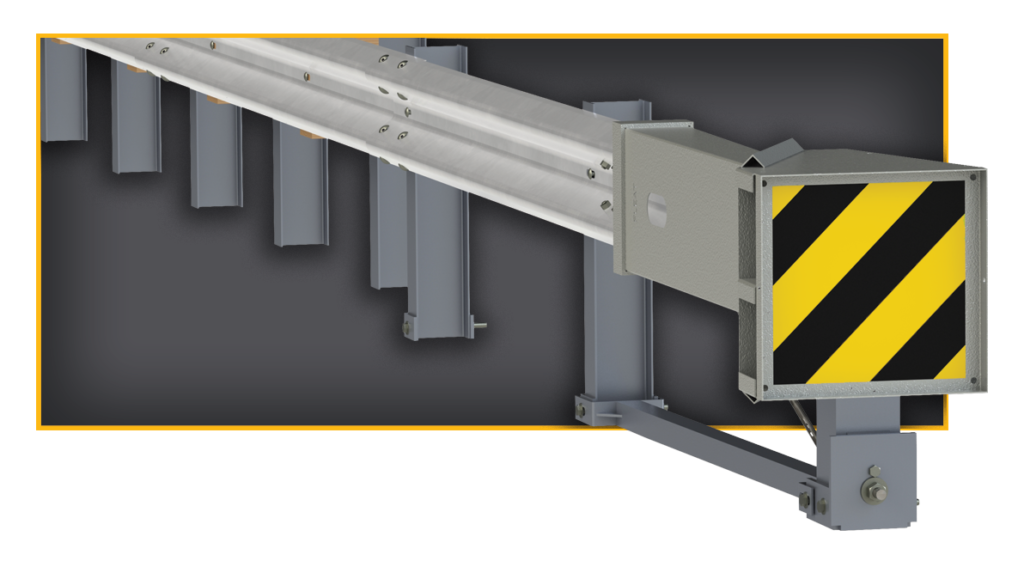 Road Systems Inc. (RSI) set the standard for MASH TL-3 compliant tangent terminals with the MSKT, which has been installed all across the United States as well as Internationally.
Building on the success of both the MSKT and the NCHRP 350 FLEAT, RSI offers their MASH 2016 Test Level 3-compliant flared terminal: the MFLEAT.
The MFLEAT features the same field-proven technology as the FLEAT system, along with the same ease of installation our FLEAT customers have enjoyed for years.
In addition, some MFLEAT parts are interchangeable with RSI's MSKT tangent MASH terminal.
Technical Specifications
Rail heights of 30″–32″
Generic guardrail posts at locations 4 through 8
39′-7″ straight flared length
3-ft. offset
Three steel Hinged Posts (#1, #2, #3)
2 spaces @ 6′-3″ and 5 spaces @ 4′-2″
12′-6″ end rail, 10′-5″ second rail, 13′-6 ½" third rail
BLON at post #4